---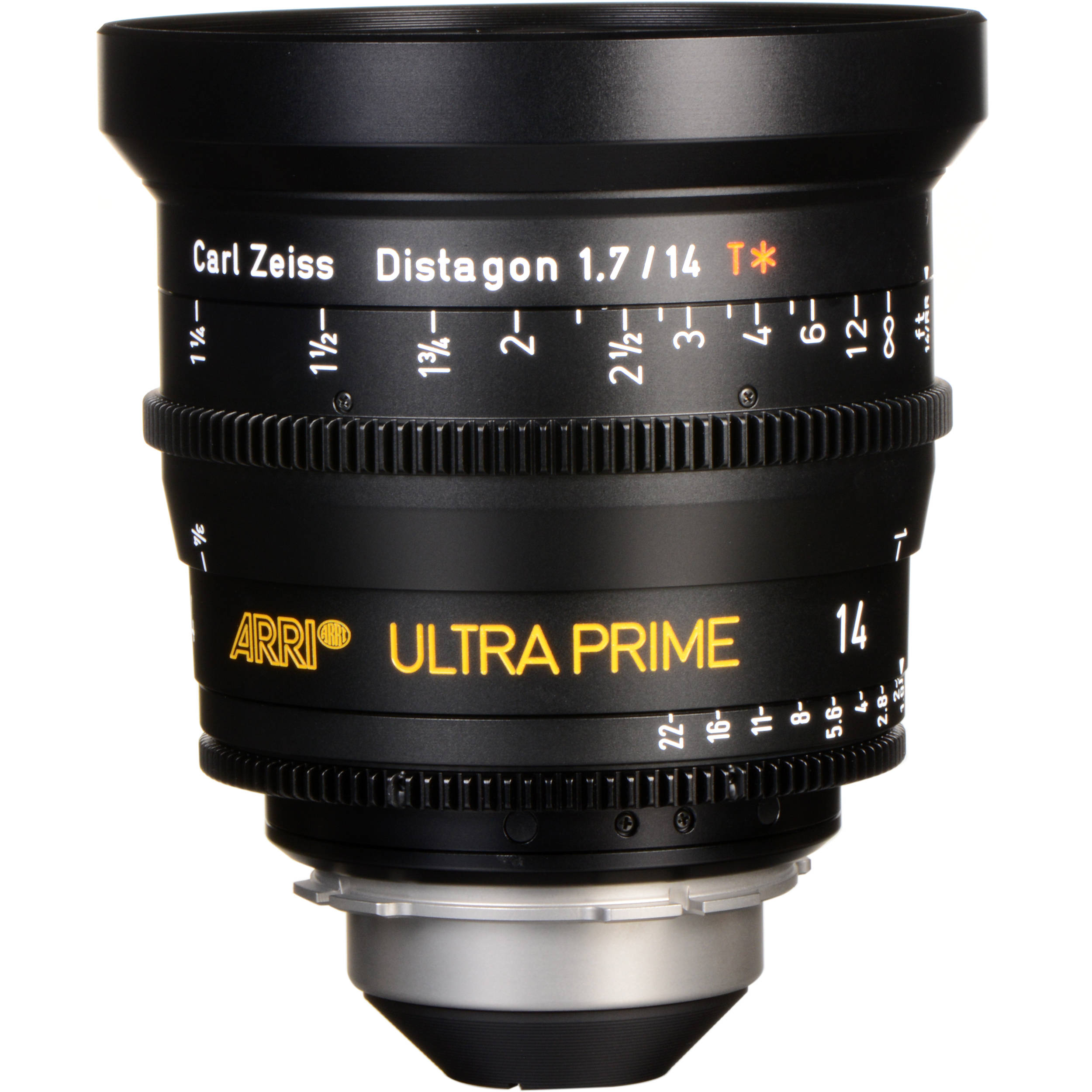 Ultra Prime Lenses have the widest focal range of any prime lens set available to cover every cinematic need: from the unique Ultra Prime 8R extreme wide angle lens to the best telephoto lens designed specifically for motion pictures, the Ultra Prime 180 mm, giving you the flexibility to get the coverage you want.
Ultra Prime Lenses retain their excellent image quality even at close focus across the whole Super 35 frame. The Ultra Prime Lenses are lightweight standard speed lenses that are a perfect optical match to the high speed Master Prime Lenses.
Main Features
15 modern high performance prime lenses (T.1.9)
Widest focal length range: 8 – 180 mm
Ultra Prime 8R – extreme wide angle lens
Ultra Prime 180 the best cinema telephoto prime
Superior close focus ability
Zeiss High Speed Mark III Set
---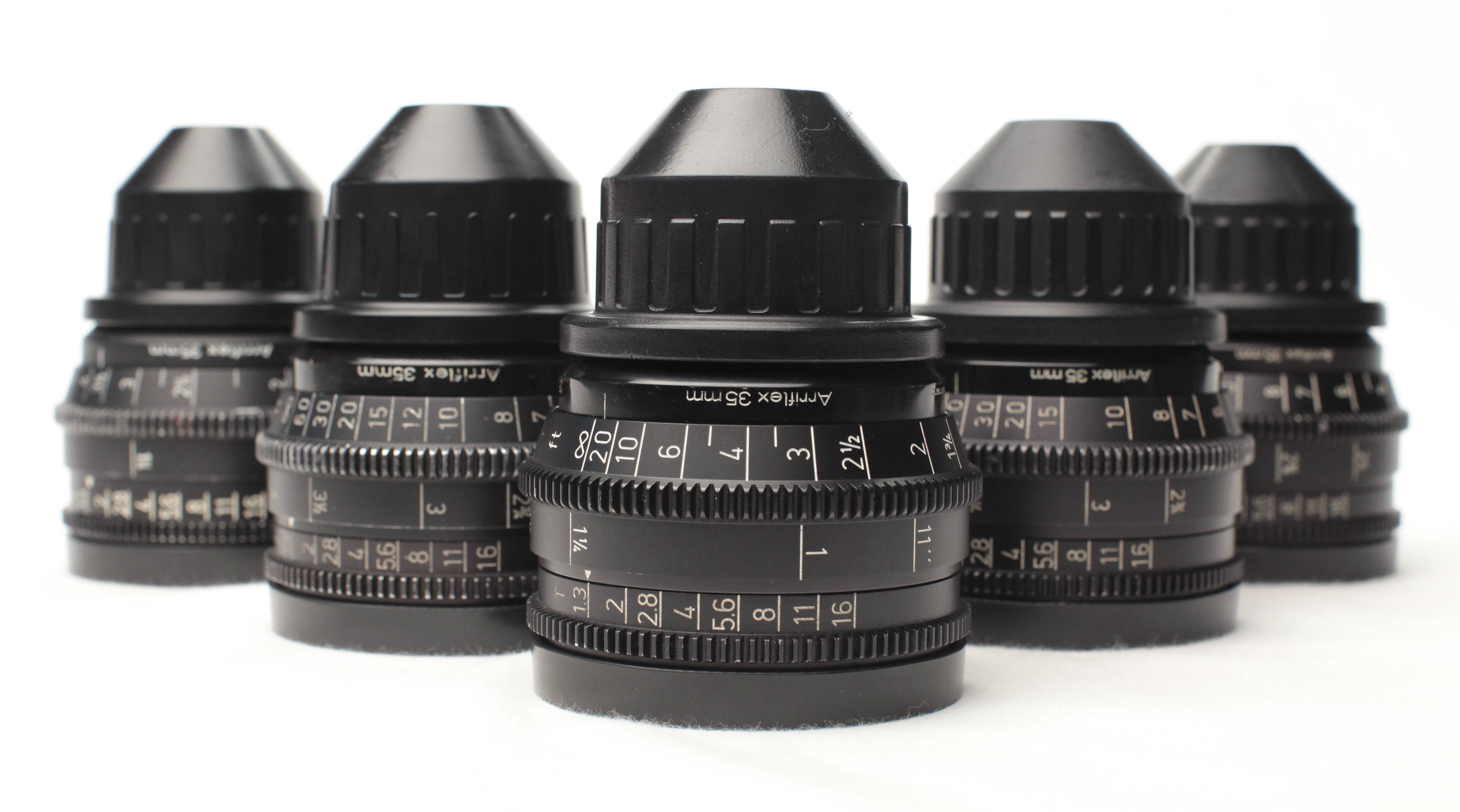 The famous Zeiss Super Speed Prime lenses have been in use for over 30 years, and even though they are no longer manufactured, they are still a great choice for many a project, adding experience and personality to the image. Their extremely fast aperture of T1.3, small body and flattering image rendition, make them a favorite of many cinematographers.
Focal Lengths – 18mm, 25mm, 35mm, 50mm, 65mm, 85mm
---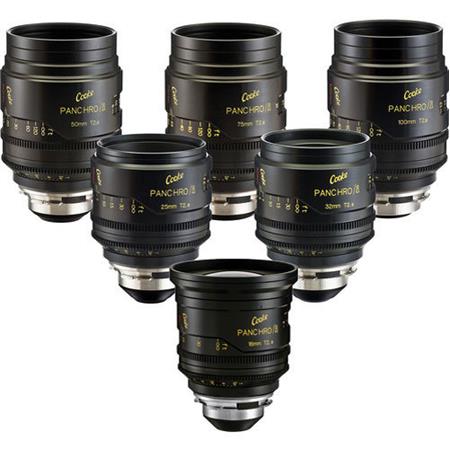 Optical Design
The optics are designed to give maximum performance at full aperture with superior control of flare, distortion and spherical aberration.
Colour Balance
All S4 prime lenses are colour balanced, color-matched and compatible with Cooke 5/i, miniS4/i and Anamorphic/i.
Aperture
All S4 primes have a true T2 aperture and cover Super 35mm format, apart from the 300mm (2.8).
Index Marks
Every index mark is labeled. More detailed markings allow for more detailed focus control.
Camera Mounts
Cooke Hardened PL Mount
Focus Scaling
Large, clear numerals on both sides of the focus barrel benefit the focus puller when shooting under difficult lighting conditions. Plus the Entrance Pupil position is engraved on the lens.
Compatibility
All Cooke S4 Primes have a common fixed front diameter of 110mm, (except for 12mm, 150mm, 180mm, 300mm) with a focus drive gear of 140T x 0.8 mod and an iris drive gear of 114T x 0.8
External Finish
A scratch resistant PTFE hard anodized finish is provided on all Cooke lenses, providing a durable, hard-wearing surface to meet the most demanding environmental conditions.
Iris
An eight-leaf linear module iris assembly is fitted into S4/i primes with an aperture range of T2 to T22.(Except 300mm)
Weight/Size Ratio
The lenses are designed for all shooting applications, including handheld and Steadicam, providing comfortable balance ratio with the latest compact cameras.
Reliability and Service
S4 prime lenses are designed to meet a market requirement for fully reliable performance with a minimum of downtime.
Zeiss Standard Speed Set T 2.1
---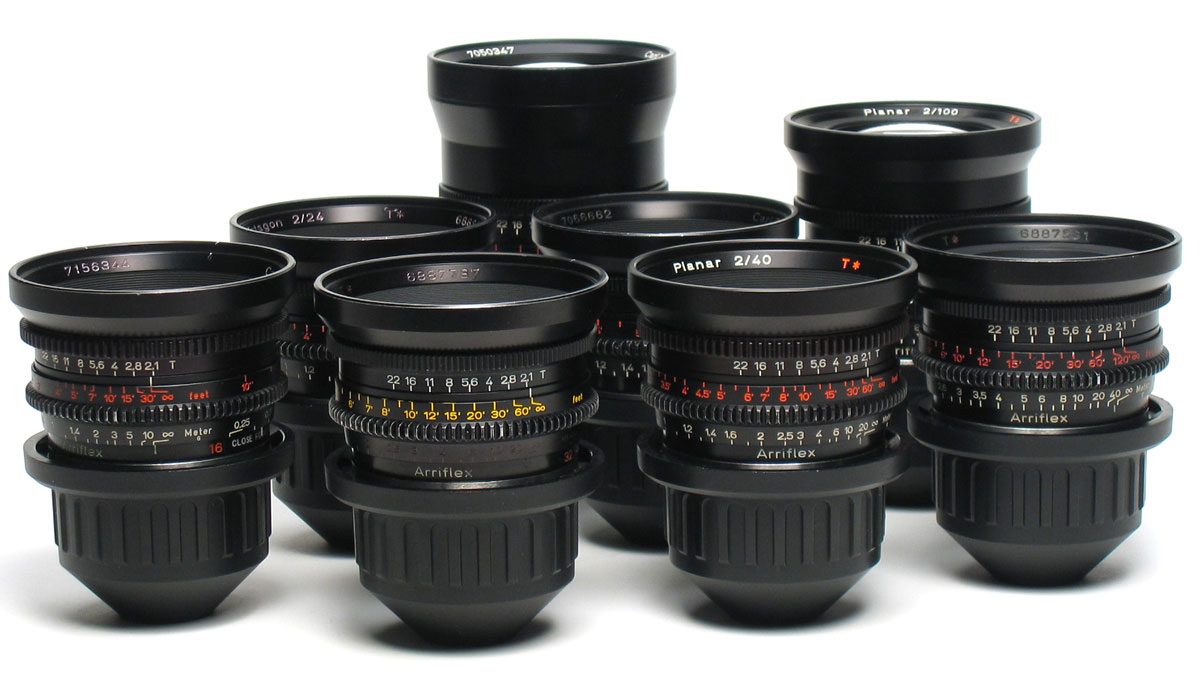 10mm
CF 14″  | 156mm front
12mm
CF 10″  | 135mm front
14mm
CF 9″   | 114mm front
16mm
CF 5″    | 80mm front
20mm
CF 8″    | 80mm front
24mm
CF 5″    | 80mm front
32mm
CF 3″    | 80mm front
50mm
CF 24″  | 80mm front
85mm
CF 36″  | 80mm front
100mm
CF 39″  | 80mm front
135mm
CF 5´   | 80mm front