---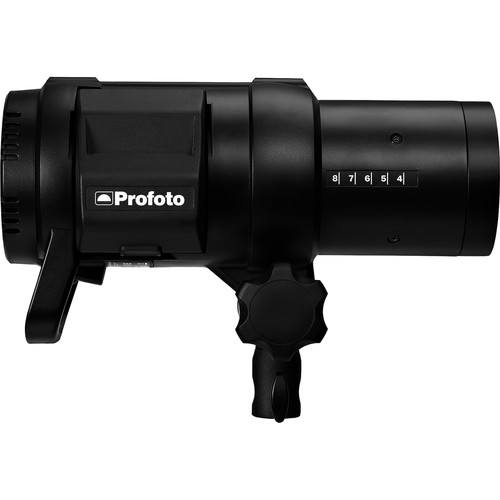 1 x B1X 500 AirTTL OCF Monolight
1 x Li-Ion Battery Mk II for B1 and B1X
1 x Battery Charger 2.8A
1 x Bag XS
LED Modeling Lamp (130W Equivalent)
Better Battery: 325 Full-Power Flashes
Full 9-Stop High-Speed Sync Power Range
Flash Duration: 1/19,000 – 1/1000 Sec
0.1 – 1.9 Sec Recycling
Comes with:
OCF Magnum reflector  
OCF Grid Set 
---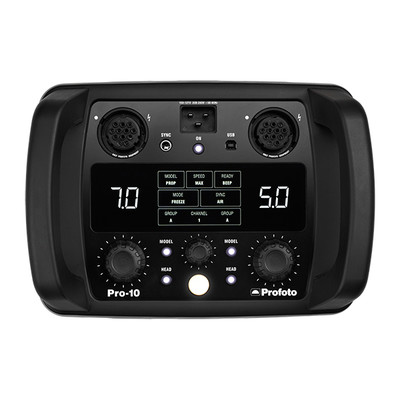 To say the Profoto Pro-10 is fast is an understatement, with a breathtaking flash duration of up to 1/80,000 of a second.
But what really sets the Pro-10 apart is that it's the perfect fusion of speed and power – 2400Ws of power to be exact. The light output it generates is truly enormous and it provides a shorter flash duration than any other flash across the entire power range.
This dramatically increases the scale of what you can shoot and freeze, everything from a water splash to a waterfall are perfectly frozen in time.
Recycling time is equally impressive. The Pro-10 can easily match the fastest cameras even when the light output is set high, making it easier to capture the perfect moment by shooting in bursts.
Combine all of that with TTL and Profoto's patented High Speed Sync (HSS) technology, and you have a flash that is capable of handling any and all lighting challenges.
Ultimately the Profoto Pro-10 is so much more than the world's fastest studio flash – it's your imagination set free. It's the speed to exceed.
---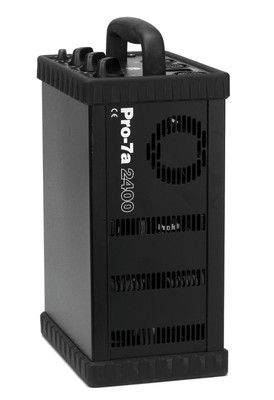 consistent color temperature and exposure level at all power settings
6 stop range in 1/3 and 1/6 step increments with two ergonomic dial controls
heavy duty, ergonomic design
Profoto special non-arching lamp head safety connectors
---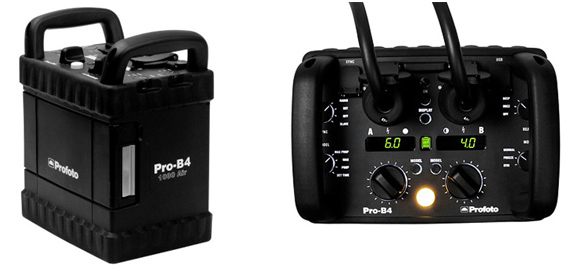 B4
The Pro-B4 is our state-of-the-art battery generator. In some regards it even outperforms the best studio generators out there. Just try finding another generator that can freeze motion at 1/25,000 second or fire up to 30 flashes per second! That is why we are not afraid to label it a revolution on location.
Unrivaled flash durations on all power settings.
Selectable FREEZE mode available for extreme splash shots.
The world's fastest recycling battery generator, allowing you to create never before seen sequence shots on location.
Next generation Li-Ion (LiFe) battery recharges to full power in only 45 minutes.
Battery can be charged while in use, which makes the generator equally useful in the studio!
Two individual outputs and 11 f-stop power range with control in 0.1 f-stop steps provides unbeaten precision and versatility on location.
Wireless sync and remote control with the Air system.
---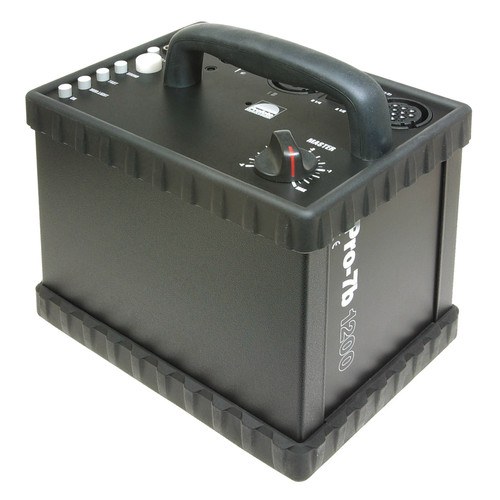 7B
up to 250 full power flashes from a single battery cassette
full 7 f-stop range in 1/6 step adjustments
asymmetrical or symmetrical power distribution
100 W model light
---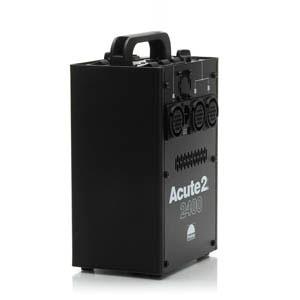 Acute2
Packed with light.
The Acute2 has been a popular choice for a longer period of time than any other currently available Profoto generator. There is a reason for that. Just try finding another generator with this much light packed into such a small and lightweight package. In addition, the Acute2 offers no less than three asymmetrical outlets, ready to be used in the studio or when you decide to take the studio to the location
Small and lightweight
Three lamp head sockets with asymmetric power distribution results in a wide variety of possible setups and creative freedom.
6 f-stop power range.
Manual switch for use with either 100-120 V or 200-240 V mains outlets.
Proven reliability.
---
Single Tube
Bi Tube
A single head that provides twice the power and speed.
The ProTwin is a single head with two plugs and two flash tubes. Connect both plugs to one generator and halve the flash duration. Connect each plug to separate generators and get twice as much power or twice as fast recycling time. Apart from these obvious differences, the ProTwin shares its compact size and durable build with the ProHead Plus.
Superior performance in a tough and compact casing.
Dual heavy-duty quartz flashtube delivers up to 9,600 Ws of light.
Compatible with the entire range of Light Shaping Tools.
Very safe to use thanks to the UV reducing glass cover and arc-proof connector.
Temperature controlled fan will keep head and accessories cool even during excessive use.
Profoto Magnum Reflector included – a clever tool that maximizes the light output while maintaining a smooth light spread and limiting the spot effect.
Pro Ring Flash
---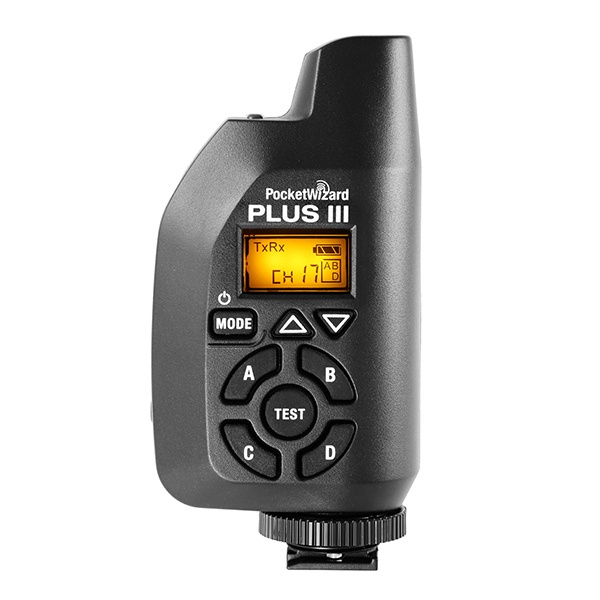 PocketWizard Plus III
The Plus lll Transceiver is the most reliable, feature-packed, easy-to-use solution for remote flash and camera triggering available.
The Plus lll is an Auto-Sensing Transceiver which means it will automatically switch between transmit and receive as needed and is reverse-compatible with all PocketWizard radios, making it the perfect addition to existing gear.
Whether new to remote triggering of camera's and flashes or a top professional pushing gear to the limits, the Plus lll's reliability, simplicity and performance make it the perfect tool for the job. 

PocketWizard Plus II
The PocketWizard Plus II transceiver system does more than cut the cord. The PocketWizard Plus II can wirelessly trigger lights and/or cameras within a range of 1600 feet of the transceiver. Utilizing advanced wireless technologies, four 16-bit, digitally-coded channels are available for selective firing of lights, or when working in 'crowded' environments. If speed is a concern, images can be captured at a rate of up to 12 frames-per-second, which outpaces most currently-available cameras, pro or otherwise. Ultra-fast microprocessors allow for top sync speeds of 1/250th-second for focal-plane shutters and 1/500th for leaf shutters.The PocketWizard Plus II is compact, with a short, unobtrusive, rubberized antenna. The total height of the transceiver and antenna is less than 6.5", and it weighs in at 6oz including the batteries. To ensure a secure fit to your camera or bracket, the Plus II features sturdy locking rings for hot shoes. Power is supplied by 2 AA batteries, which are good for about 60 hours of playtime. An optional AC adapter allows for continuous, unlimited shoot time.
PocketWizard MultiMax
The PocketWizard MultiMAX Transceiver is the world's most innovative and advanced digital radio triggering system available in the photographic market.
With its sophisticated trigger time control software and transceiver communication capabilities, the MultiMAX model opens up limitless creative possibilities for the professional or serious amateur photographer.